Mischa Kuball – Vortragsreihe in den USA
Tuesday, 19 April, 7:30 p.m. at Goethe Institut, Boston, MA
What role do artists play in reimagining the construction of our public space?
An in-person conversation between artists Mischa Kuball and Juan Obando, moderated by Devin Morris of The Teacher's Lounge.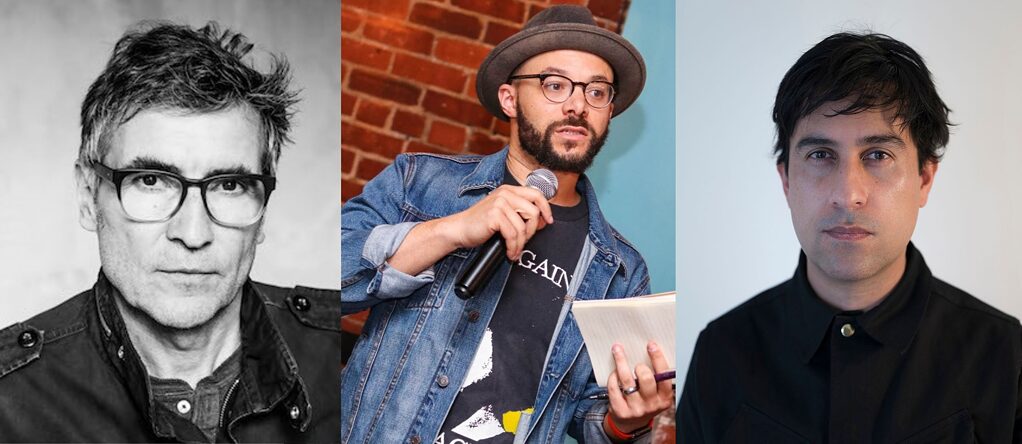 Building on Goethe Institut Boston's last conversation in partnership with Now + There on global monuments, this panel asks what role artists play in reimagining the construction of our public spaces? Exploring how artists can intervene with monuments and create new modes of commemoration and community, artists Mischa Kuball and Juan Obando will share their respective practices. Inspired by localized collective action in communities worldwide, they will discuss current and upcoming projects that consider the afterlife of a monument as well as alternative approaches to visualizing site-specific trauma. After brief presentations from the artists, Devin Morris from the Teacher's Lounge will moderate a discussion about reimagining the future of monuments.
Goethe Institut is looking forward to welcoming you at the Goethe-Institut Boston for an in-person event, but if you find you cannot make it, you are invited to watch the live-stream at YouTube.
Friday, 22 April, 8:30 a.m. – 5 p.m. at The Lyceum, City of Alexandria, VA

Spaces for Remembrance
Mischa Kuball will be giving a lecture at Historic Alexandria's symposium addressing Design for Sites that Promote Reconciliation and Racial Justice Healing. The symposium is part of the Alexandria Community Remembrance Project.
Location: Lyceum, 201 S. Washington Street, Alexandria, Virginia, 22314
more on the community rememberence project …
Sunday, 24 April, 3 p.m. at Hirshhorn Museum, Washington, DC
How can art catalyze communities? Can it stimulate collective healing?

On Collective Healing with Mischa Kuball Sunday, 24 April, 3 p.m. at Hirshhorn Museum, Washington, DC
How can art catalyze communities? Can it stimulate collective healing? Over the past several decades Mischa Kuball has created a series of site-specific artworks titled "public preposition," calling attention to the relationship between public sites and their surrounding communities and contexts. Many of these projects are temporary in nature, some existing only in photo documentation and others using ephemeral media such as light and performance to stage architectural interventions that raise questions about how the very notion of a "public" is constituted. Running throughout this body of work is a subtle understanding of the symbolic and transformative power of light to summon emotions, energize communities, and stimulate conversations. Kuball will join Hirshhorn assistant curator Betsy Johnson to discuss how he has used light in his practice to catalyze communities and begin the process of collective healing. This program is presented in partnership with the Goethe-Insitut. Registration to the event …